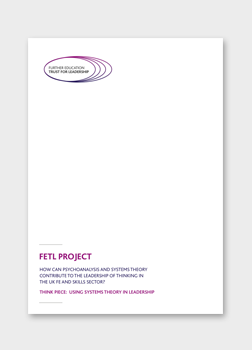 Using Systems Theory in Leadership
This project is part of FETL's 2015 programme of grants designed to further the leadership of thinking for the FE and Skills sector.
The think piece is the first of nine. They will be published monthly on the FETL website between October 2015 and June 2016. The ideas for the think pieces will be developed through one-day strategic seminars with a range of leaders in the sector. The views expressed however, are the responsibility of Working Well.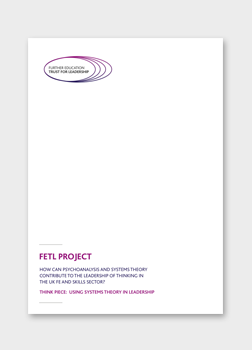 Download >