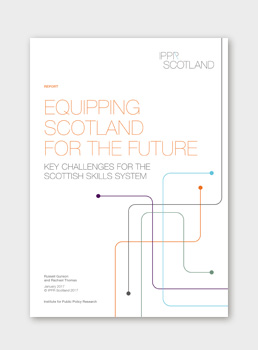 Equipping Scotland for the future
Key challenges for the Scottish skills system
Developing a skills system that meets the needs of an ever-changing labour market is one of the biggest issues facing the Scottish government over the coming years.
Scotland currently faces challenges around productivity, progression and pay, and, more generally, economic growth. In the longer term, technological and demographic changes will alter our economy and society, and will mean people will work longer, in multiple careers and for multiple employers. The skills system will need to reform and adapt to meet these challenges.
This discussion paper aims to stimulate debate and generate ideas for the future of the skills system in Scotland. It is informed by stakeholder events and interviews that set out to speak with people working directly with and within the skills system and those interacting with it. It outlines 10 future challenges for the skills system, and six priorities for action that must provide the focus in the short term in order to ready the skills system for the long term. This paper forms part of a series of reports from IPPR Scotland in relation to skills in Scotland.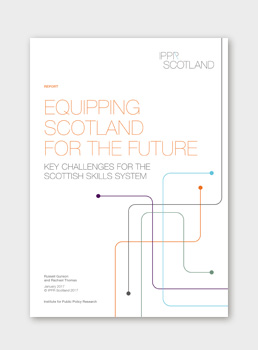 Download >