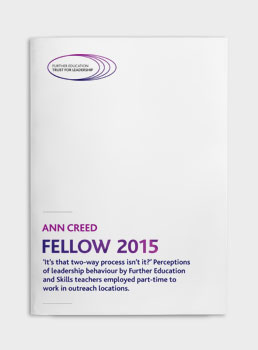 Ann Creed: Fellow 2015
'It's that two-way process isn't it?' Perceptions of leadership behaviour by Further Education and Skills teachers employed part-time to work in outreach locations.
This research examines relationships between part-time1 Further Education (FE) and skills teachers employed in outreach settings and their leaders; an interest that reflects my own previous experience as a teacher and leader. It uses a qualitative approach to explore teachers' experience and perception of leaders in order to identify the styles and behaviours they prefer and recognise as having most impact on their practice and personal wellbeing. A research focus on the views of FE teachers is under-developed and, in the contested area of leadership, minimal reporting 'from the ground' limits sector perspective to critically appraise the efficacy of current approaches (Collinson & Collinson, 2009; Tian, 2015). The identification of any unexpected teacher attitudes may prompt sector reflection about how practice can maximise the contribution of all staff in challenging economic times.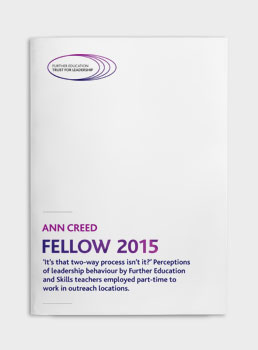 Download >